Literature - La littéthatuthe
Although most Jèrriais literature in the past was published in newspapers and almanacs, several publications have been issued in book or pamphlet form.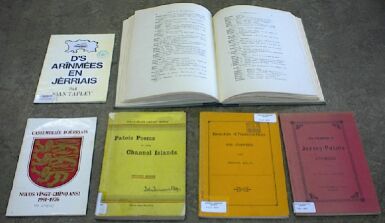 The forerunner to the Dictionnaire, the Glossaire du Patois Jersiais can be seen open in the above photograph, alongside an early edition of Joan Tapley's Arrînmées.
Underneath these are the 25th anniversary number of the Bulletîn d'Quart d'An d'L'Assembliée d'Jèrriais, Patois Poems of the Channel Islands, and two volumes of stories by Philippe Le Sueur Mourant.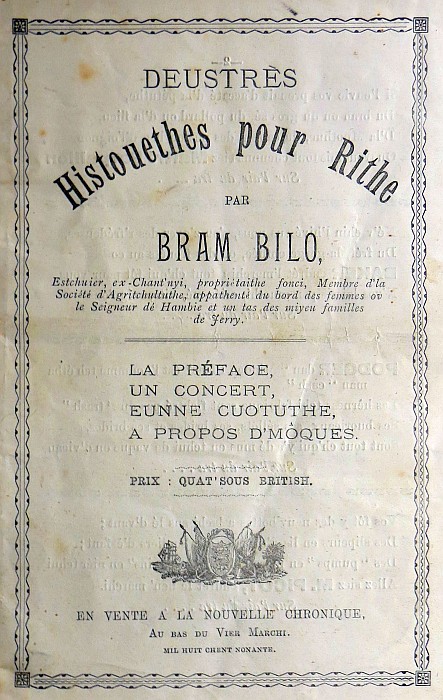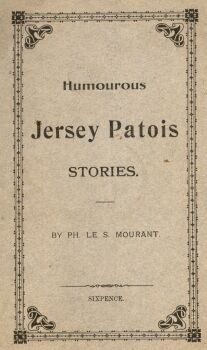 Collections of poems were published during the 19th Century, notably La Nouvelle Année, often being compilations of some of the best poems which had appeared in the newspapers during the year.
Writers also contributed pieces in Jèrriais - stories, poems and short plays - to the annual almanacs published by the French language newspapers. In some households, these would be the only books purchased during the year.
Satirical and topical pamphlets would also be issued - unfortunately these are more difficult to locate, being seen as mere ephemera.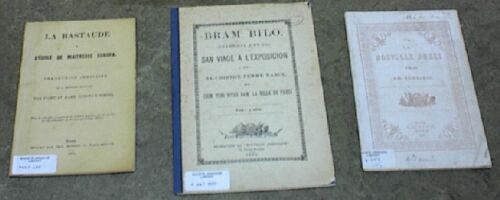 A satirical pamphlet, Bram Bilo's adventures at the Paris Exposition, and an issue of La Nouvelle Année are shown in the above photograph.
It would not be unfair to say that the main medium of literary production was the weekly newspaper column, rather than longer-length stories or novels. It is also important to point out that the columns were often designed to be read out aloud en famille, rather than to be read individually to oneself. The literary style is therefore often gossipy and conversational.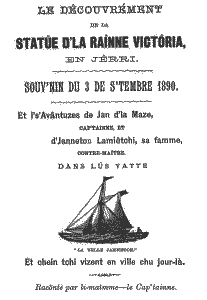 The publications pictured are a selection from the holdings of the Lord Coutanche Library of La Société Jersiaise.
Biographical information on Jèrriais writers can be found at the following page: L's auteurs en langue Jèrriaise
La plupart de la littérature en Jèrriais apparaîssait dans les journaux et les almanachs de langue française à Jersey, mais il y avait des éditions de poèmes et de contes au cours du 19e siècle, notamment La Nouvelle Année.
On montre dans les photographies sur cette page quelques exemplaires des éditions en Jèrriais que l'on peut consulter à la Bibliothèque Lord Coutanche de La Société Jersiaise.
See also: