Russians in Jersey in The Times 1800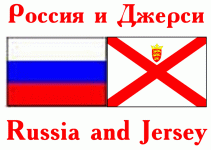 The behaviour of the Russians during their stay here has given so much satisfaction, that they have obtained the unanimous suffrage of the approbation of the islanders. The States of the Island have presented them with a vote of thanks for their good and exemplary conduct during their residence; and it is remarkable that not one solitary instance of theft has been charged to the meanest soldier, during the many months they have been here. The balls, the parties, the fêtes champêtres, have succeeded each other with all the rapidity that hospitality and mutual bienveillance could inspire. The Ladies of the Island, animated with grateful sensibility and sorrow, at parting with officers who have so essentially contributed to their amusement, gave them last evening a farewell ball.

The Russians have left immense sums behind them. Some of them were Princes, among whom was Prince POTEMKIN, who came to the title while in the Island.


Times (London) 17/7/1800

R'tou à la page d'siez-mé | Back to home page