Dolphin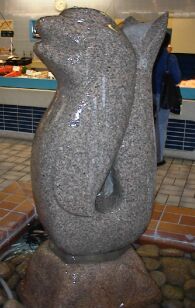 This large monolithic granite sculpture serves as a fountain in the centre of the Fish Market in St. Helier. It is interesting to compare this dolphin with the elaborate heraldic dolphin on the Westaway Monument and the sophisticated dolphins in Swimmers II.

This sculpture lay in the undergrowth at La Saline
quarry. Its history is unknown. At the instigation of
the Jersey Public Sculpture Trust the granite was
re-cut by Mr. Frank Gautier and was erected with
the help of the Public Services Committee in 1991.
It was the first piece to be placed on
account of the activities of the Trust.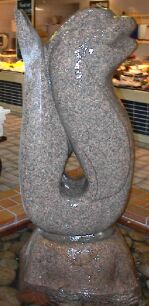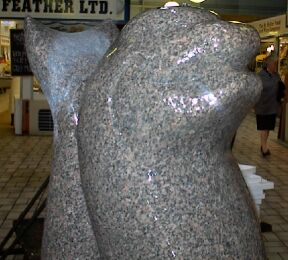 A detail of the head
R'tou ès Statues | Back to Statues