Alexander Petrovsky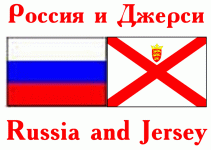 Alexander Petrovsky (also 'de Petrowsky') was born in St. Petersburg on 21st December 1885. His father, Sergei Ivanovich Petrovsky, was an Active State Counsellor, of the fourth rank and hereditary nobility, and civil engineer who worked for the Dniepr and Tributaries Shipping Company, and was also (according to the family) involved in the construction of the Trans-Siberian Railway. His involvement is commemorated apparently in the name of one of the stations along the line: 'Petrovsky'. Mrs. Beckford-Ball (Sergei Ivanovich's grand-daughter) has a couple of medals commemorating his shipping activities: one bears the inscription (in Russian) 'To S.I. Petrovsky in memory of the launch of the 200th steamer 1877'. Alexander Petrovsky's mother was Olga Ivanovna Trambetzkaya, who was, apparently, like her husband of the rank of nobility. Sergei Ivanovich's nobility was in contrast to his father's apparent humble origins. Ivan Iakovlevich was the illegitimate son of a landowner who received his surname from his godfather Petr.
Alexander was a keen athlete and sportsman. He was a member of the St. Petersburg Club of Amateurs of Sport and participated in many competitions, specializing particularly in pole vault. In 1906 he broke the All-Russian record for 100m. on 9th July with a time of 114/5 secs. In the same month he broke the All-Russian pole vault record with a height of 311cm on the 30th July. After moving to Belgium, he joined the Racing Club de Bruxelles where he also distinguished himself on track and field. He was considered as a competitor for the 1908 Olympics, but seems not to have been selected. Athletics was not such a highly regulated pastime as it is today, as Alexander Petrovsky's experience at a meeting in Helsingfors (Helsinki) shows: thanks to the St. Petersburgers' failure to send a judge of their own to the Helsingfors meeting, the Finnish judges awarded first place to a Finnish runner, despite the fact that Petrovsky's time was faster! This incident received disapproving comment in the St.Petersburg newspaper Novoye Vremya.
Alexander pursued engineering studies in St.Petersburg, and may also have studied in Berlin. He spoke French, Russian and German, but not as yet English. In 1905 he went to Brussels and became an early pioneer of aviation. Apparently he was one of those who crossed the Channel in the wake of Blériot. In about 1908-9, he set up a small aerodrome/airstrip outside Brussels where a number of pilots had hangars. Mrs. Beckford-Ball flew a month before she was born! Her father took her expectant mother up in his plane in 1910. The family have a number of photos from this period, showing the primitive planes, as well as extensive press cuttings detailing Alexander's flying exploits.
Alexander married a Belgian woman called Jeanne Eugénie Iserbyt in a civil ceremony on 16/6/09. Although she was born on 12/8/1879, and was therefore five years older than her husband, she shaved three years off her age for the church ceremony, and only admitted to being 26, compared to Alexander's 24! The church ceremony was performed in the Church of St. Nicholas (attached to the Russian Imperial Embassy in Brussels) on 4/6/10.
Alexander was also a breeder of Great Danes, and built kennels in Brussels, showed his dogs, and won some medals.
On the outbreak of WW1 Alexander Petrovsky joined the Aviation Militaire Belge. He was decorated. The text of the citation reads as follows:
Royaume de Belgique
Le Ministre de la Guerre
a l'honneur de faire savoir au sous-lieutenant de Petrowsky Alexandre, de l'Aviation Militaire, que par Arrêté Royal du 13 septembre 1917, No. 4744 il a été nommé Chevalier de l'Ordre de Léopold avec palme et attribution de la Croix de Guerre.
Officier pilote de grande valeur. S'est mis dès le début de la campagne au service de l'aviation belge; donne constamment l'exemple du plus grand courage et du dévoûment le plus absolu.
The medal is in the possession of Mrs. Beckford-Ball.
On the outbreak of the October Revolution in Russia, Alexander returned, but found that all his property was lost, and that nothing could be retrieved. It seems that all that ensured his own personal safety was his Belgian uniform.
With no possibility of return to Russia, Alexander wondered where to settle with his young family. A period of leave had allowed him to visit Jersey, and it was here that he decided to settle after the war. They arrived, and had to set about learning English.
He attempted to get his mother to join him in Jersey, but she and the rest of the family were unable to leave the USSR. The family in Jersey have a number of letters to Alexander from the family in the USSR cataloguing the difficulties of their lives. Some of these letters are now in the archives of the Russian Department at Bangor.
Alexander worked as a tennis coach, teaching tennis at the Beeches. He wrote a book on tennis. During the Occupation, he acted as interpreter for escaped Russian prisoners, helping them to hide.
He died 26/9/65 and is buried in St. Saviour.
R'tou à la page d'siez-mé | Back to home page