Daniel Dumaresq 1712-1805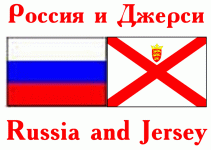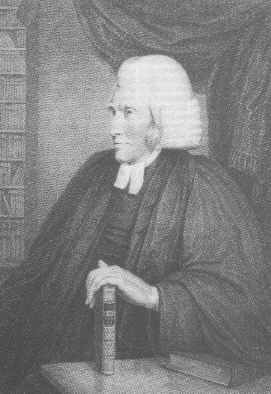 Daniel Dumaresq was born in Trinity, Jersey in 1712, son of Jurat Elie Dumaresq, Seigneur of Augrès. He went to Pembroke College, Oxford, in 1730, took his BA in 1733 and his MA three years later. In 1740 he was elected to a Fellowship at Exeter College. In 1744 he became Curate of Merton near Oxford.
In 1746 he took up the Chaplaincy of the English Factory in St. Petersburg, the newly-founded capital of Russia. London merchants had formed the Russia Company to take advantage of the trading opportunities afforded by Russia's new "window to the West". Dumaresq arrived long before the construction of the magnificent palaces we see today in St. Petersburg. At that time the Russia Company did its business in a huge wooden warehouse, and on the first floor was accommodation for about one hundred British expatriates: clerks, porters, apprentices, and naturally enough a Chaplain. This was where Dumaresq was quartered.
He stayed there for seventeen years, became fluent in Russian, and translated a book into English:
An Account of that part of America which is nearest to Kamchatka, extracted from the Description by Professor Krasheninncoff, printed at Petersburg in 1759, and translated by the Rev. D. Dumaresq.
In 1755, Sir Charles Hanbury Williams was appointed British Ambassador to Russia, and Dumaresq took on the post of Chaplain to the Ambassador. Among the facilities granted him in his new position was a secretary. This post was filled by Stanislaus Poniatowski (who became in turns the lover of the Grand Duchess Catherine - later Catherine the Great, Empress of Russia - and King of Poland). Dumaresq gained an entrée to the most exalted circles in Russia.
The Embassy job only lasted two years, and in 1757 Dumaresq went back to the Chaplaincy of the English Factory - but retained his contacts at court. In 1762, he returned to England to take up the Rectorship of Yeovilton in Somerset, but was invited by Catherine the Great to undertake a programme of educational reform in Russia.
"Mistaking my zeal and industry for marks of uncommon abilities, she was pleased to call me from this quiet village, and repeatedly invited me to return to Russia to be consulted in matters that related to schools which she proposed to establish"
After providing this advice, most of which was eventually ignored, Dumaresq was invited by his old colleague Stanislaus Poniatowski, now King of Poland, to undertake a similar job in Poland. This occupied much of 1766, and the King gave Dumaresq a watch which is now in the collection of the Jersey Museum.
His contact with royalty was not confined to Russia and Poland, as he had become an intimate of George III back home in Britain, having been introduced by Prime Minister Pitt. The Prime Minister tried to persuade Dumaresq to accept appointment as a bishop, but Dumaresq refused, accepting instead only a succession of more minor posts.
In 1800 he donated his library to Jersey, and he therefore stands as one of the founding benefactors of today's Jersey Library.
Daniel Dumaresq died on the 28th October 1805.
R'tou à la page d'siez-mé | Back to home page