Datestones at Coutanche Farm TRINITY
---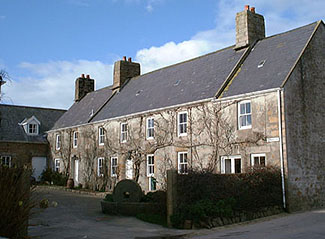 <- Coutanche Farm, La Rue Coutanche (T).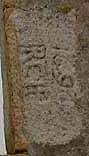 52. CCT.ILB.1812.

Charles Coutanche of Trinity

and Jeanne Le Bas of St Peter

m. (St S) 21.11.1783. Above roadside window behind hedge

to right of picture.

815.

RC.IP.1696.

Renaud Coutanche and Jeanne Pinel;

m. (T) 22.1.1665/66

old lintel now placed

to the right of a window

at the back of the main house.

816.

RCT.MMG.1725.

Renaud Coutanche

m. Marie Mauger

(T) 8.2.1704; first

storey plaque in front

of house.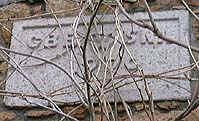 1245. GBB (entwined hearts) SNA 1970. George Bisson Barr and Shirley Norma Assinder; first storey plaque in front of house commemorating their purchase of Coutanche Farm.

1246. SRGAB CMC 1981. Simon Robert George

Assinder Barr and Cheryl Margaret Cowan married

in 1981. The Press House, adjoining Coutanche Farm.