Eune Collection Jèrriaise - A Jèrriais Collection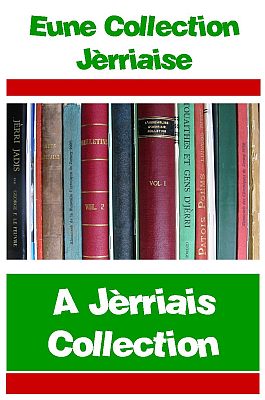 2007
A selection of literature in Jersey's own language, with parallel English translations, brings Island authors of the past to today's readers.
"Eune Collection Jèrriaise" is a selection of published Jèrriais from past centuries, accompanied by parallel English translations and explanatory notes giving background to the authors, the social context and points of literary and linguistic interest.
Pieces included were chosen by La Section de la langue Jèrriaise of La Société Jersiaise, and translations and notes were then worked on. In order to provide the greatest variety of texts and the greatest interest to the reader, a shortlist of important literary figures was drawn up and one text was selected to represent each author. Besides classics of Jersey prose, poetry and drama, other examples of published Jèrriais were selected - advertisements, letters to newspapers and religious texts - to demonstrate the breadth and range of how the Island's own language has been used not only in Jersey but around the world.
From Guinness advertising to obituaries, from electioneering to snuff, from a voyage to the Moon to Jersey emigrants in Chicago, from black butter to a UK politician swearing in Jèrriais: this is a book that can be dipped into for pleasure, or studied in depth as a treasury of Jersey language and literature.
The latest in the popular and attractive series of Jèrriais publications was launched in Jersey by La Société Jersiaise on 23rd May 2007.
Viyiz étout: