Art & Photographic History Section
La Section d'l'Histouaithe d'l'Art et d'la Photographie
Frank S. Dobbs
Here are two illustrations by Frank S. Dobbs from a guidebook to Jersey "London to the Channel Islands" published in 1899. The illustrations are dated 1896.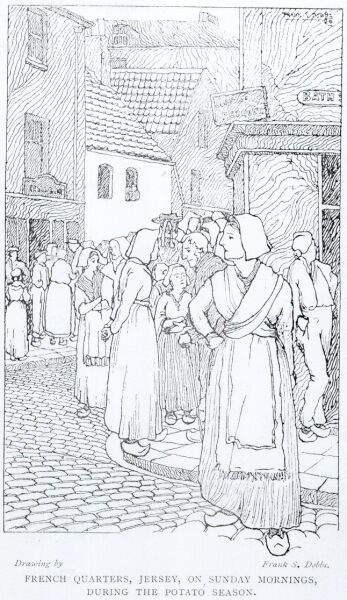 French Quarters, Jersey, on Sunday mornings
during the potato season
This picture shows Breton farmworkers congregating, as they traditionally did, in Hilgrove Street (French Lane) in St. Helier. The street sign of Bath Street can be partially seen and the name of the pub "Soleil Levant" can just be made out in the original.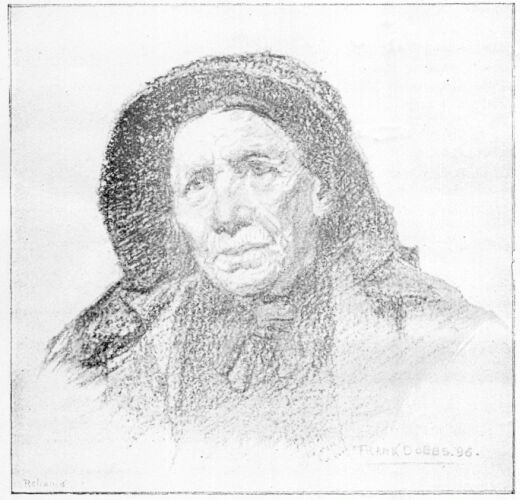 A Typical Fisherman's Wife
A characterful portrait showing the traditional sun bonnet.