Saint Helier - Saint Hélyi - Saint Hélier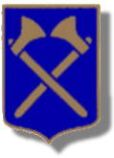 Saint alive
As town resident Geraint Jennings is discovering, the legacy of St Helier the man spreads some way beyond these shores.
The chosen path: Few people outside Jersey seem to know about the pilgrimage to St Helier
St Helier may be Jersey's patron saint, but there are also communities in France who consider him theirs. In Normandy they venerate him as a healer, but know little of his violent death at the hands of pirates, as Société Jersiaise member Geraint Jennings has discovered.
St Helier performed only one miracle in Jersey, yet legend says that he performed many during the trek from his birthplace in Belgium to the sand dunes of Nanteuil to meet the famed evangelist St Marcoulf.
Stories tell of crowds flocking to him for cures, and apparently he had a particular skill with skin complaints. As a result, there are healing springs and churches in his name scattered all over Normandy and eastern Brittany - there is even a village of St Hellier - spelled with the extra 'l' north of Rouen. But no catalogue exists of all the places connected with him, and many are tucked away off the beaten track.
However, with the spread of the internet, knowledge of these sites is increasing as enthusiasts post up the latest information on their local sacred places. This is good news for Mr Jennings, a member of the Société's history section, who has a long-standing interest in St Helier and has set about tracing the saint's footprints.
'Being St Helier born and bred, I've always had an interest in the subject, and when I visit places I like to have a reason,' said Mr Jennings, a member of the Jersey Cycling Group, who has combined his interests and embarked on a series of cycling tours to places with St Helier connections. He has recently returned from his second trip to France where the rail system allows travellers to take their bikes onto trains for free.
'One of the problems of tracking the legend of St Helier is that he is often confused with Hilary of Poitiers, but I pick up things here and there,' said Mr Jennings who is building up a reputation as an authority on Saint Helier, - a suggestion he shrugs off modestly, although a sizeable portion of his personal pages on the Société's website is dedicated to his researches on the saint.
His first St Helier trip, two years ago, took him to Bréville-sur-Mer, four miles north of Granville, where St Helier's body is said to have washed ashore after his martyrdom.
'The inhabitants immediately realised that this was the body of a saint,' Mr Jennings explained. 'Where it came to rest a church was built and you've also got this holy spring. Most people arrive at Granville but don't realise there's a place just outside connected with St Helier.'
Mr Jennings's latest cycle tour took him north of Rouen to the forest of Eawy, on the edge of which is the village of St Hellier. The spelling may differ, but it is still our own patron saint to whom the community owes its existence.
'The story is that as St Helier was heading from Tongres towards the west, he came across an enormous oak tree in the forest which was being used as a pagan shrine,' Mr Jennings said. 'St Helier christianised it by striking the ground and calling forth the water, and a spring started gushing out. A chapel was consecrated near the site and eventually a village grew up around it.
'The people there know there is a connection with Jersey, but they don't know the rest of the legend. They know him simply as the founder of their village.
'During the war, or shortly afterward, the chapel fell into disuse,' Mr Jennings continued. 'Although the older generation remember being taken there to be washed, most people had forgotten about it.'
When the present owners bought the land on which the chapel stands a decade ago, it was being used as a cattle shed. They knew nothing of the existence of the holy spring until they started getting visits from people with afflictions, particularly mothers with sick children who believed that St Helier's well had healing powers. Eventually the owners restored the chapel.
'They're quite willing to open it up,' Mr Jennings said. 'You just ring the doorbell and they'll let you in. People come and either take the water, or bathe the affected parts. It's often a last resort but people do believe in it.'
The chapel even boasts a reliquary containing a bone from St Helier's arm, but Mr Jennings doubts its authenticity.' A carefully labelled fragment one might believe, but this is a whole bone in extremely good nick for a saint who was martyred in 555 AD,' he said.
'St Helier's relics were kept in the abbey at Beaubec and must have been lost or destroyed during the French Revolution.'
Mr Jennings learned about the spring after reading a book on the healing saints of Normandy by French author - Hyppolite Gancel; it was published two years ago and was written partly in response to a interest in holy springs.
'A lot of these old wells and springs are getting much more traffic,' Mr Jennings said. 'It could be something to do with New Age spirituality, or it might be internet-connected. It's much easier to find out about them now, and in the past few years there's been an upsurge in interest.'
After visiting St Hellier, Mr Jennings cycled to Beuzeville, a busy market town which has a large neo-gothic church dedicated to St Helier. Although the foundations date from the 13th century, it has been extensively altered throughout the ages. Its stained-glass windows are mid-20th century, but one depicts St Helier surrounded by flying seagulls, with Viking boats approaching in the distance. Behind him is an island covered in pine trees which represents Jersey.
'People have heard that St Helier went to Jersey, but they don't know about his hermitage, or the annual pilgrimage,' Mr Jennings said. I tell them about St Helier wherever I go.'
Mr Jennings keeps in touch by e-mail with the people he meets on his trip and is building up a list of information about the cult of St Helier abroad. He is planning another tour next summer, possibly to Beaubec and Barantine, or even Monhoudou, where there is a statue of the decapitated saint in the grounds of the château. New leads are still turning up.
'Once you start . . . . ' he said.
JEP 26/11/2001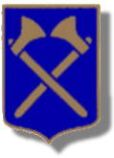 R'tou à la page d'siez-mé | Back to home page
E-mail: geraint@societe-jersiaise.org