Saint Helier - Saint Hélyi - Saint Hélier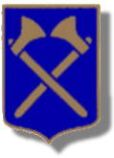 The Parish of St. Helier is one of the twelve Parishes of Jersey. The Parish crest is two gold crossed axes on a blue background. Why the axes? And who exactly was St. Helier?

The answers to these and other questions about the saint, his life, works and legends, and his influence outside Jersey can be found on these pages.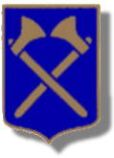 La Pâraîsse dé St. Hélyi est ieune des douze Pâraîsses dé Jèrri. Envithon un tchièrs d'la populâtion dé l'Île d'meuthe à St. Hélyi. La Pâraîsse èrchut san nom du saint tchi d'meuthit tchînze ans sus un rotchi dans la Baie d'la Ville. Eune abbaye fut fondée sus l'Islet et eune églyise étout sus les mielles où'est qu'la Ville modèrne sé trouve achteu. L'êtchusson d'la Pâraîsse est deux haches crouaîsies sus un bliu fond pouor nos ramémouaither qué Saint Hélyi apportit la pathole dé Dgieu en Jèrri et mouothit pouor la fouai.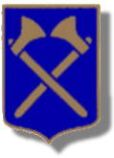 Everlasting God, your servant Helier carried the good news of your Son to this Island; grant that we who commemorate his service may know the hope of your gospel and reflect its light in all our ways to the benefit of Jersey and the glory of your holy name.

Amen.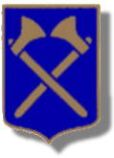 R'tou à la page d'siez-mé | Back to home page
E-mail: geraint@societe-jersiaise.org