Saint Helier - Saint Hélyi - Saint Hélier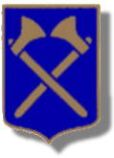 Hymns and prayers
Des cantiques et des priéthes
Saint Helier, Hermit and Martyr
Amid the days afar and olden
Allotted was his span and place,
And in the mist of years enfolden
His course but faintly can we trace.
Though Time has veiled Saint Helier's story,
His noble worth shines forth so clear,
And though unlinked with martial glory,
This hermit bold our hearts revere.
Ah, not in vain that life's devotion
Poured forth in cell so rude and bare
On island shore and verge of ocean,
With Christ alone his days to share.
How sweet from thence uprose the savour
Of pray'rs and consecrated thought!
How rich in measure Heaven's favour
For Jersey's island thus besought!
With just rebuke he did not falter
To meet that murd'rous pirate crew,
And life lay down on duty's altar
For Right a martyr brave and true!
How many tides, so swiftly flowing,
Have surg'd around yon hermitage
Since thence his valiant soul's upgoing!
And time has sped from age to age!
But still his fame shall last unfading
While stands the town that doth proclaim! -
Through all her varied life and trading -
Each day anew, the sainted name!
Frank H. Humby.
circa 1937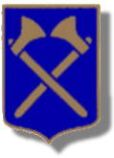 O God, who dost thy servants bless
With thine own perfect holiness,
Grant us to keep with joy, we pray,
Our martyr-patron's festal day.
This sea-washed Island never heard
The voice of God's incarnate Word;
Yet that same Word and Jesus' name
Did blessèd Helier here proclaim.
He taught the Faith as taught of old,
Endued with graces manifold;
Then for that Faith his life laid down,
And so received his martyr's crown.
Can he, who here on earth has striven
In prayer, now cease from prayer in heaven?
No. Still to God in heaven he pleads,
And for us now he intercedes.
That we may ever faithful be
In constant prayer and charity,
And grow in grace from day to day -
Saint Helier, for us sinners pray.
To God the Father, God the Son,
And God the Spirit praise be done;
Who with such grace and goodness blessed
The saint who here his name confessed.
words by Rev. Kenneth Preston, Curate 1940-1946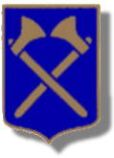 Pilgrim People of God, with faith and love and in union with Christ, we pray in the Spirit to God our Father:
Almighty God, have mercy on your people for whom your Son laid down his life.
Bring healing and wholeness to peoples and nations, and have pity on those torn apart by division.
Strengthen all who are persecuted or threatened for your name's sake.
Look in mercy on all who suffer today, and hear those who cry out in pain and desolation.
Bring comfort to the dying, and gladden their hearts, and those who love them, with power of your glory.
Give rest to the departed and bring them, with your servant Helier, to everlasting life.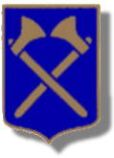 O glorious St Helier,
thou didst labour for Christ on the Isle of Jersey,
in fasting, vigil and prayer.
Thou didst leave thy rock to convert pirates when they landed,
and so obtain the crown of victory.
O valiant Martyr, we praise God Who has glorified thee.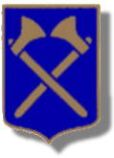 Saint Hélier, vous qui avez participé à la grandeur humaine, en devenant un ami de Dieu, nous vous le demandons, daignez intercéder pour nous auprès du Seigneur, afin qu'il nous comble de ses bienfaits.
Par Jésus le Christ, notre seigneur!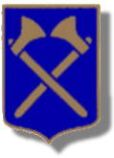 Father in heaven,
through the martyrs who were slain for your word,
let us give glory to our Saviour, the faithful and true witness:
through the martyrs who bore witness to your love,
set us free to live with you:.
through the martyrs who proclaimed your saving death,
give us a deep and constant faith:
through the martyrs who took up your cross,
grant us courage for every trial:
through the martyrs washed in the blood of the Lamb,
give us grace to conquer our weakness:
Grant, O Lord, that we may walk in the way of salvation;
and, following the example of blessed Helier,
may come in safety to the one to whom he witnessed in life
and in death,
even Jesus Christ our Lord. Amen.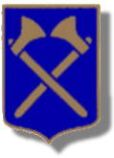 Christ gave his witnesses as a light to the nations that his salvation might reach to the ends of the earth.
Everlasting God, your servant Helier carried the good news of your Son to this Island of Jersey grant that we who commemorate his service may know the hope of the gospel in our hearts and reflect its light in all our ways to the benefit of Jersey and the glory of your holy name. Amen.
God give you grace to follow his saints in faith and hope and love: And the blessing of God almighty, the Father, the Son, and the Holy Spirit, be upon you, and upon this Island, now and evermore. Amen.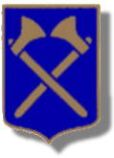 Our Lord Jesus Christ said, "Blessed are those who are persecuted for the cause of right, for theirs is the kingdom of heaven."
Almighty God, by whose grace and power your holy martyr Helier triumphed over suffering and was faithful, even unto death: strengthen us with your grace that we may endure reproach and persecution, and faithfully bear witness to the name of Jesus Christ our Lord. Amen.
May the souls of the righteous rest in peace:
And rise in glory. Amen.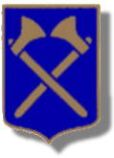 R'tou à la page d'siez-mé | Back to home page
E-mail: geraint@societe-jersiaise.org