Saint Helier - Saint Hélyi - Saint Hélier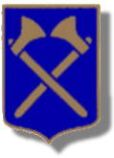 St. Helier Pilgrimage 2002
Sunday, 14th July




Pilgrims gathered at the Town Church at 3pm for an introductory hymn and prayers.

The new Connétable, Simon Crowcroft, was officiating at his first Pilgrimage in his new office, and HE the Lieutenant-Governor and Lady Cheshire were in attendance and undertook the pilgrimage with the other pilgrims.

As usual, the pilgrimage set off through Town and, as has been the tradition since the Millennium, there was a station at the Millennium Cross.

Many pilgrims joined the procession at West Park - and a stream of people set off along the causeway, some in robes, some in t-shirts and shorts.

At the entrance to the Castle, a guard of honour was at attention.

The service took place in the Parade Ground - and once again the figure of St. Helier crossed the square as the story of the Saint's life was re-told.

After the end of the service, the wreath was laid on St. Helier's Bed - and pilgrims had the opportunity to visit the Hermitage.

It is a difficult climb up to the Hermitage - and seems a long way down again from the top.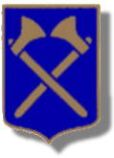 R'tou à la page d'siez-mé | Back to home page
E-mail: geraint@societe-jersiaise.org