Saint Helier - Saint Hélyi - Saint Hélier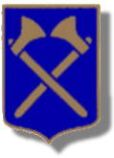 More pilgrims than ever before cross to Elizabeth Castle
In his address at St. Helier pilgrimage, which took place yesterday afternoon after a lapse last year, the Lord Bishop of Winchester, the Rt Rev Falkner Allison, traced the life of St. Helier and likened him to St. Peter, to whom Jesus said: "On this rock I will build my Church." St. Helier had built his church on the rock on which Elizabeth Castle now stands.
After an uncertain start to the day, the weather brightened up considerably and by 2 o'clock in the afternoon when the pilgrims started to arrive on the Esplanade opposite the Grand Hotel, the sun was shining brightly and a good breeze was blowing. Just before 2.45, the long procession - the numbers were thought to be the highest ever - started to wend its way along the causeway, led by a cross-bearer. It was a colourful scene.
All denominations of the Christian Church in the Island were represented. Walking behind the first cross-bearer was the choir of St. Mary's Parish Church, and the other choirs were spaced at intervals in the long procession.
Right at the back walked the Lord Bishop of Winchester, accompanied by the Very Rev. A.S. Giles, dean of Jersey, and among the pilgrims was the Constable of St. Helier, Mr. D.W. Ryan, and many leading members of the different denominations.
Hundreds of visitors accepted the invitation to join in the pilgrimage, and many more were waiting at the Castle when the procession arrived...
The Bishop, in his address, reminded the congregation that they, Christians of many denominations, had met to give thanks to St. Helier who had brought Christianity to the Island. Little was known about St. Helier, but it seemed certain that he was born in Belgium of pagan parents, and studied in France before coming to Jersey in about 540 A.D., 50 years or so before St. Augustine went to England.
For 50 years he laboured to preach the Gospel, and then a band of pirates landed and he preached the gospel to them. The pirate leader thought that Christianity would cost him too much, so he put St. Helier to death.
The Bishop then drew the parallel between Peter and Helier. These saints had the rock-like qualities of faith and love, he said.
Having enlarged on their qualities, the Bishop referred to the young Roman Catholic Boy Scout who had read the lesson so beautifully, and stressed that all Christians must be the ambassadors of God. He expressed the hope that they would all leave the Castle sharing the love and missionary zeal of Peter and Helier...
JEP 24/7/1967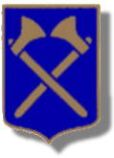 R'tou à la page d'siez-mé | Back to home page
E-mail: geraint@societe-jersiaise.org